Reigns beats Owens clean again in a disappointing match…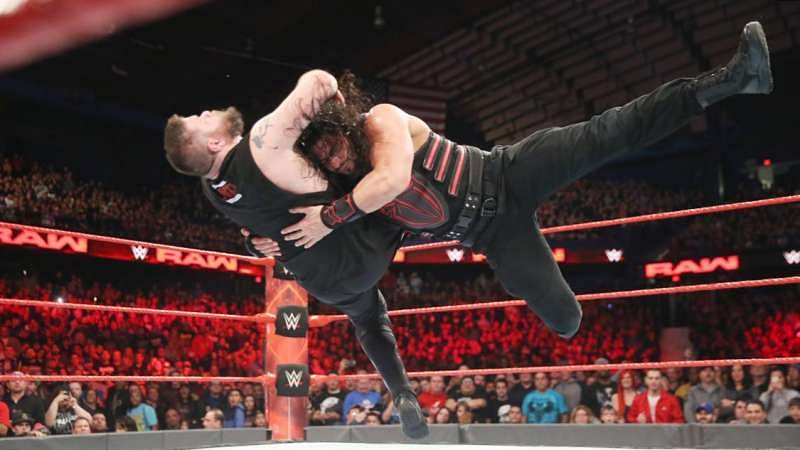 After last week's mediocre episode of Raw, the red brand looked to bounce back with the final edition of 2016 as the build to the Royal Rumble 2017 slowly continues. Instead, they produced another lacklustre showing with poor segments and weak bookings, leading to one of the worst showings from the red brand since the brand split in July.
Bayley faced Charlotte once again, with Dana Brooke's officiating influencing the result significantly, in a weak segment. Kevin Owens challenged Roman Reigns for the U.S. Title in the main event, overexposing their eventual match at the Royal Rumble PPV even more.
Besides these two matches (which were poor in their own right), weak and insignificant segments filled the show with Raw failing once again to provide interest for their brand. However, it wasn't all doom and gloom, as there were a couple of entertaining segments among the mediocrity.
What were they? Let's find out, as I analyse and grade each segment from the December 26th edition of WWE Raw.
Via: sportskeeda.com