James Ellsworth screwed WWE legend Tommy Dreamer by no-showing a booking?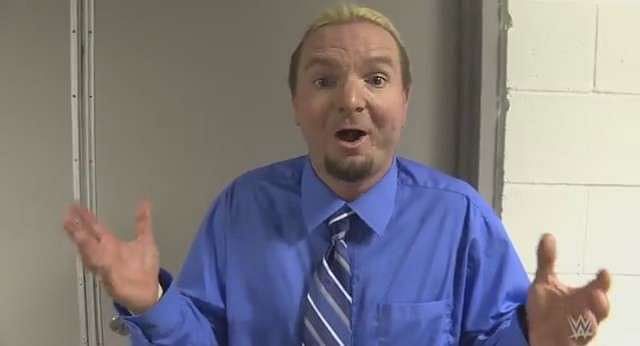 ECW legend Tommy Dreamer recently featured in an interview segment titled 'Hardcore Dreamer' with Under The Mat Radio, where he talked about his apparent displeasure with WWE Superstar James Ellsworth.
He also spoke about the ECW Unauthorized Special; that was broadcasted on the WWE Network as a tribute to the now defunct ECW.
Supposedly, James Ellsworth was to appear at the House of Hardcore 23 event last week, to team up with Dreamer in the main event match against The Squad (Spirit Squad). However, the chinless wonder pulled out of the match citing contractual agreements with WWE as the primary cause for his no-show.
These antics of Ellsworth did not go down well with Dreamer, who stated that he was unhappy with him.
He later joked about it and said that, although the chinless wonder screwed Dean Ambrose in the storyline, he had screwed him in real life.
Credits: sportskeeda.com