Kevin Owens' trash talk puts a smile on Reigns' face.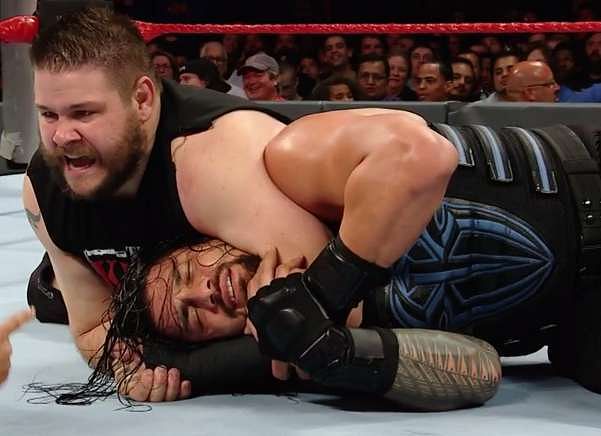 The WWE had a live event in Brooklyn, NY on December 28th with Roman Reigns taking on Kevin Owens in a Champion versus Champion match to close the show.  While Owens has control over Reigns near the ropes, he starts talking smack to one of the fans in the crowd, about how much money is in their respective bank accounts.
If you look closely, you can see Reigns laughing and even covering his face at the end of the video.
For those who watch Monday Night Raw on a regular basis, you know that Kevin Owens is one of the best in the business at talking smack DURING a match. Usually, his smack talk is directed towards his opponent, but this time a lucky fan was the recipient of a vocal jab from the WWE Universal Champion.
Credits: sportskeeda.com